Florence was not popular at preschool. She was not popular in the sandpit.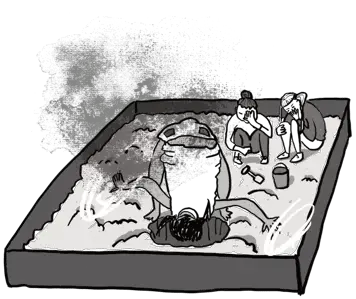 She was not popular in the toy corner.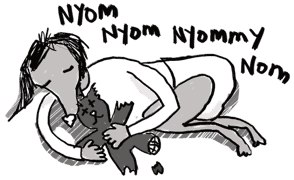 And she was not popular at mat time.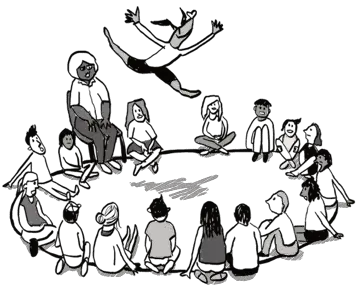 Florence was always in some sort of trouble. The LAST STRAW was when she licked a boy upside the face.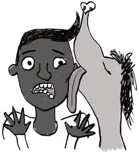 Next came the LAST last straw. She pounced upon someone's hot sausage which — to be fair — was in mid-air and totally up for grabs. Indeed, the sausage was about to hit the slightly grubby floor and Florence saved it from getting dirty*.
*which never bothered Florence, but she had been told TIME AND AGAIN not to eat dirty food off the floor
She gobbled it down in one swallow and sniffed around for more.
When Florence was sent outside to reflect on her behaviour she peed on the lawn. That was the last-last-LAST straw.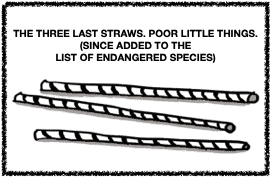 And so it was. After three weeks and two days of preschool Florence was kicked out.
"I suppose I'll have to quit my job at the bank and keep Florence home," said Mrs Mutt.
"Perhaps she'll grow out of it," said Mr Mutt, "in time for big school." This was easy for him to say. He was an air-traffic controller and only had to worry about not crashing planes into each other all day.